CONSTELLATION SENIOR PLAYERS CHAMPIONSHIP
HELP RAISE FUNDS FOR CHARITY  – VOTE FOR LINDA KANE-JONES  IN THE PGA TOUR VOLUNTEER CHALLENGE!   Linda has chosen ALS whose mission is leading the fight to treat and cure ALS through global research and nationwide advocacy while also empowering people with Lou Gehrig's Disease and their families to live fuller lives by providing them with compassionate care and support.
Please join the Constellation SENIOR PLAYERS Championship in raising funds for charity by participating in the PGA TOUR Volunteer Challenge.
The winner of this friendly vote-for-me competition will have the chance to present a check for $10,000 in his or her name to their charity of choice from a list provided by the tournament, while the three tournaments with the most overall votes (total of all volunteers) will have the chance to earn an additional $50,000, $30,000 or $20,000 in bonus funds for charity.  Right now, the Constellation Senior Players Championship is in 11th place with 2,636 total votes.
Local charities aren't the only ones who win in this fun competition; volunteers can also win exciting prizes for themselves based on the number of votes collected.  Below is an overview of the prizes you can win:
First Place/Overall Winner:
• Opportunity to present a check for $10,000 to the winner's charity of choice
• Framed photo with the 2016 champion on Sunday
• Pin flag autographed by the 2016 champion
• $100 gift card to the tournament merchandise shop
Volunteers Who Collect 1,000+ Votes:
• Two (2) tickets to Tillinghast Terrace (Sunday)
Volunteers Who Collect 500 Votes:
• Round of golf for two (2) at PPC
Volunteers Who Collect 200 Votes:
• $100 gift shop to the tournament merchandise shop
Volunteers Who Collect 100 Votes:
• 2015 autographed pin flag
It's easy to participate, and win:
• Visit PGATOUR.com/Volunteers and register.
• Tell your friends, family members and co-workers to visit the same website and vote for YOU as their favorite tournament volunteer.
• Remind your supporters that voting ends on Saturday, June 11.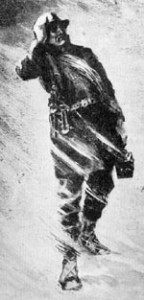 Welcome to the NewVision Liberty Bell Pioneers Chapter #6 website. Our Chapter and associated eight Councils are located in southeastern Pennsylvania, and in the State of Delaware.  Start your visit with us by clicking Welcome at the top navigation area.This well know painting of lineman Angus MacDonald braving a blizzard in 1888 to ensure phone service, symbolizes the dedication of the founders of the telephone industry and of Pioneering. For  over a 100 years, Pioneers in the United States and Canada have answered the call for help, in every way imaginable.